Standardized Integration Modules (SIMs) are Learning Guides that integrate existing career and technical education curriculum with the PA Academic Standards for Reading, Writing, Speaking and Listening and Math in the Automotive Technology Program.
O-NET An On-Line database that identifies occupations, describes the required skills and/or abilities needed to perform the work, the work environment, what principles, techniques, and procedures are used to perform specific job duties, the use of special equipment and other important information necessary to be successful on the job. Examples: Automotive Technician or Automotive Specialty Technicians.
A Prediction/Writing Journal must be completed and attached to the reading assignment. Juniors and seniors, your essays must be based on your graduation project topic.
All Reading Program Worksheets
Educational Objectives of Reading Program Worksheets
Importance of literacy and math skills in the workplace
Student gains in reading from the participation in the Temple University Reading Project
Worksheets for completing essays: Prediction/Writing Journal, Essay Worksheet and/or Article Review/Critique Worksheet.
Math-In-CTE Packets Including Worksheets and Homework Assignments
Extended Absence Assignments (If you have OSS/ISS or will be out for an extended amount of time)
On-Line technical information: Automatic Transmission Band and Servo Operation
Automotive Calculators, Conversion Charts and Converter Programs
Take an Interactive Quiz on Transmission Bands and Servos!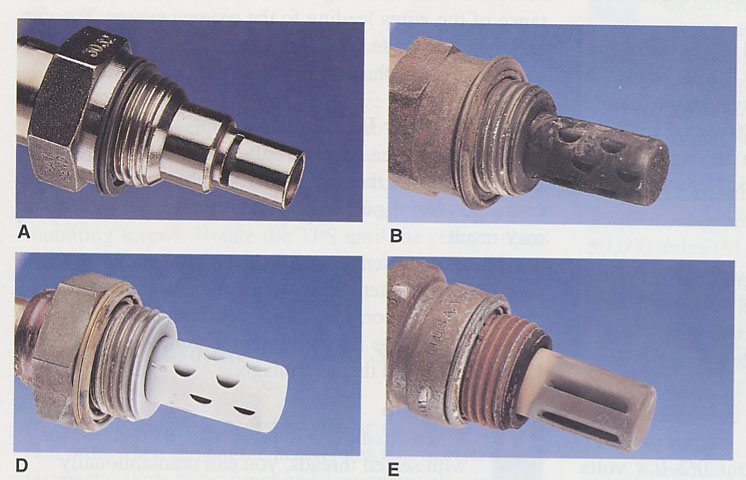 A: New O2 Sensor
B, C, and D: Fouled O2 Sensors
This Site Last Updated on